Our filled chocolate eggs pay homage to classic Easter candy. These beauties are made with our bean-to-bar chocolate and hand-painted with naturally-colored cocoa butter to evoke the traditional confections tucked into baskets this time of year. Each egg is about double the size of a traditional bonbon!


Hazelnut Crunch Egg: Milk Chocolate (Sugar*, Cacao, Cacao Butter*, Nonfat Dry Milk*, Butter*), Hazelnuts, Nonfat Dry Milk*, Sugar*, Tapioca Syrup*, Sunflower Lecithin, Sea Salt, Vanilla.
Salted Caramel Egg: Dark Chocolate (Cacao, Sugar*, Cacao Butter*), Sugar*, Cream, Tapioca Syrup*, Honey, Butter*, Sea Salt, Sunflower Lecithin, Vanilla, Citric Acid.
* organic
Spring Eggs: 6-piece: 6oz (164g) | 12-piece: 12oz (328g)


CONTAINS MILK & HAZELNUTS. Made in facility that handles tree nuts, wheat, milk, eggs & peanuts. May not be suitable for people with allergies to these foods.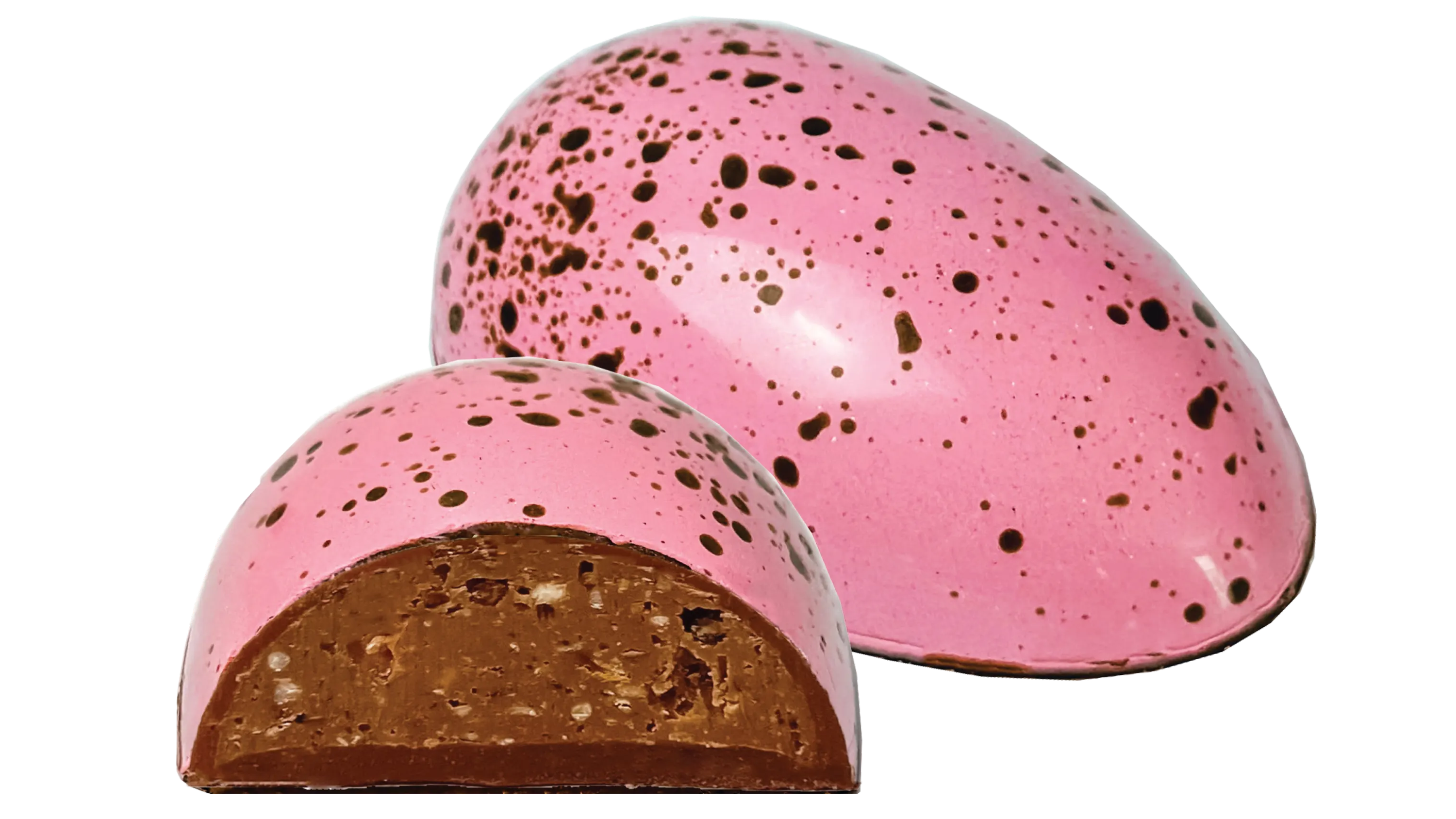 Hazelnut Crunch
Our bean-to-bar milk chocolate, freshly ground hazelnut butter & crunchy bits of caramelized sugar, in a milk chocolate shell.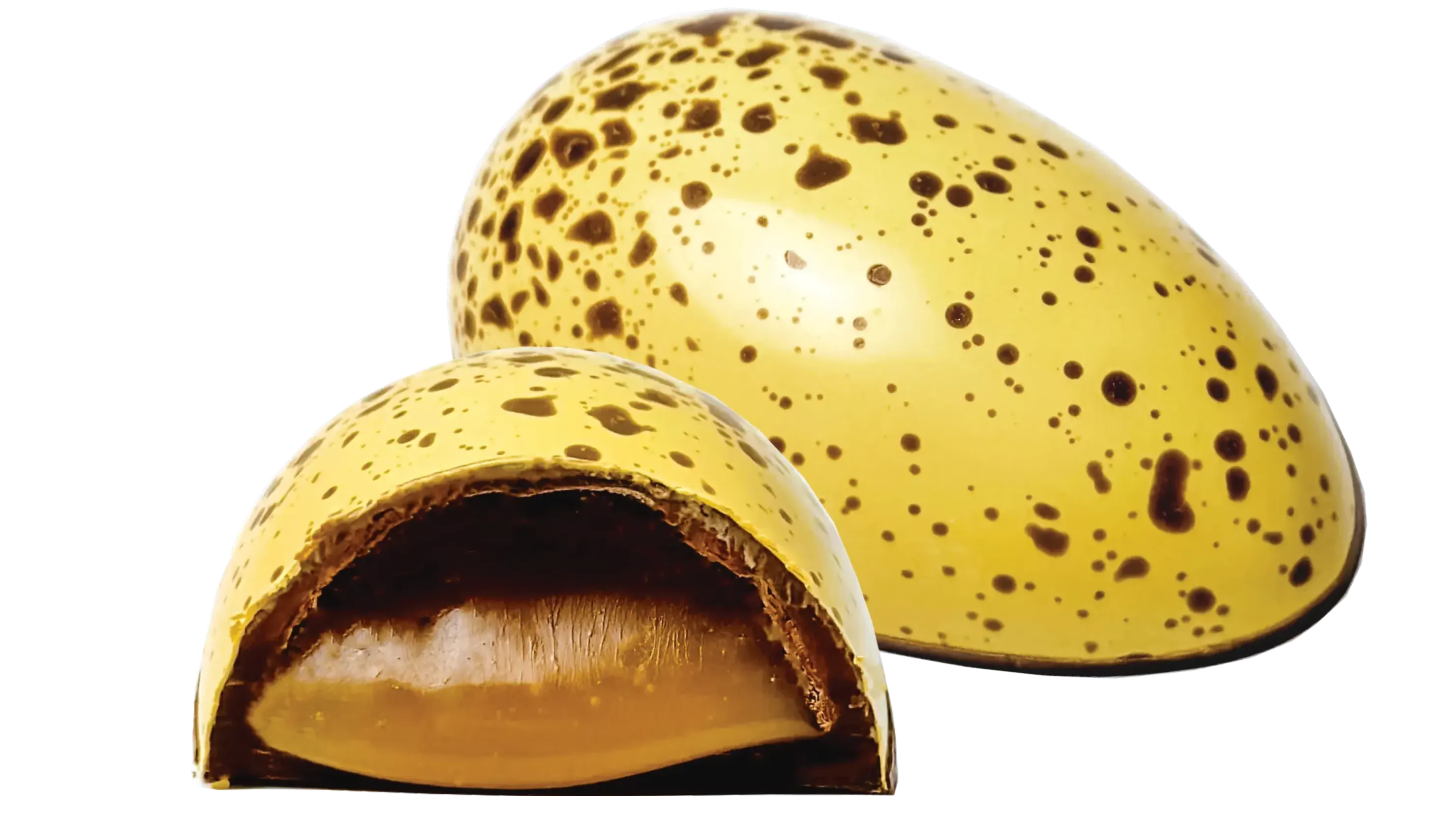 Salted Caramel
Wildflower honey caramel with local cream, grassfed butter, & sea salt in a dark chocolate shell.