Contact Us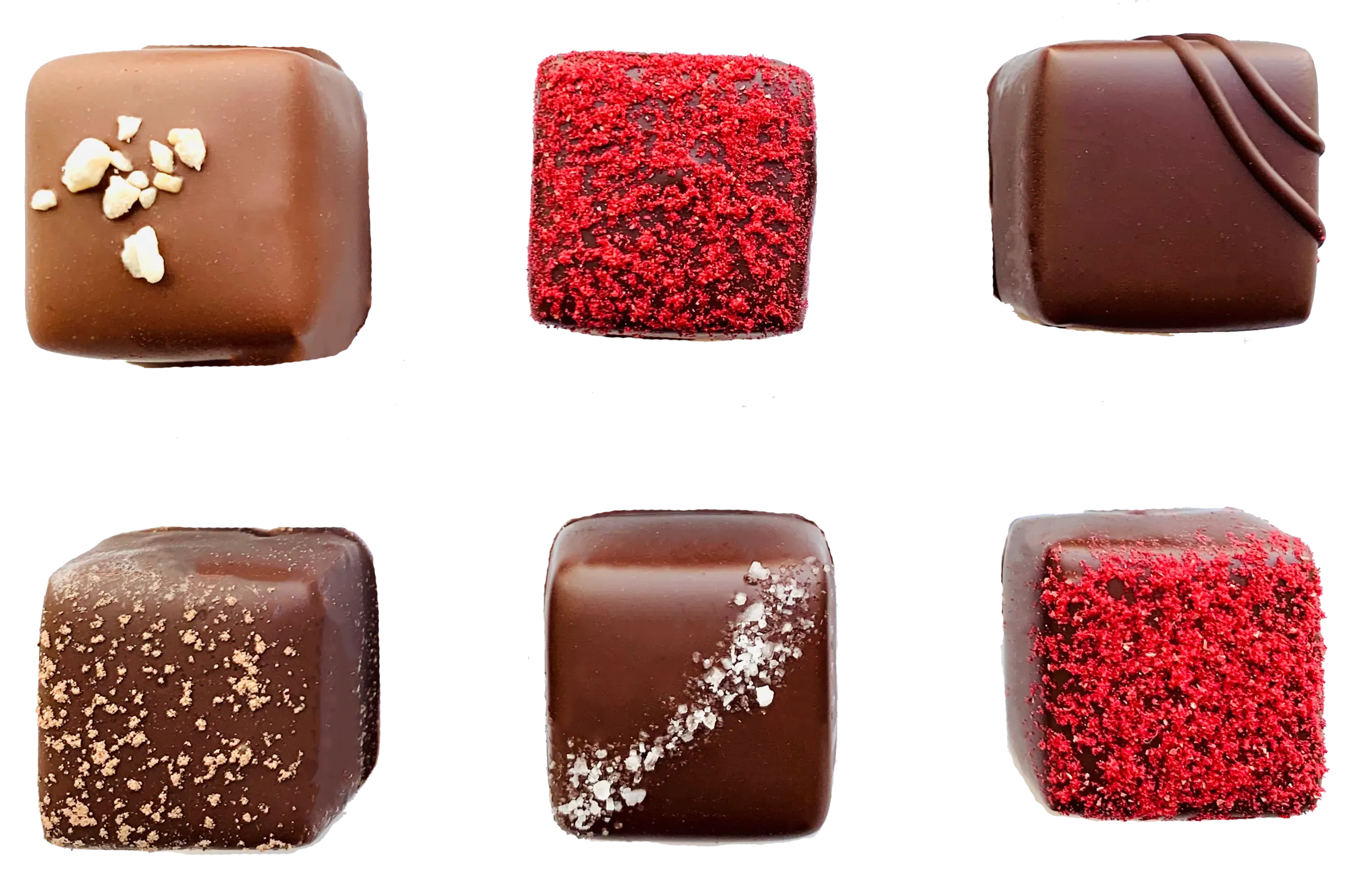 When will my order arrive?
The majority of online orders - barring any unforeseen issues or circumstances including inclement weather - will arrive within 3 to 5 business days. You'll get an email from us when your order has left our Chocolate Factory including the tracking information for your treats, too. We ask that you allow 3 to 5 business days for your order to be packed and shipped.
As a note, if you select the "Ships the week of" option when checking out, that is the week that we will SHIP your order; not the day it will arrive.
What shipping service do you use?
We ship all orders via 2 day shipping with USPS or FedEx and schedule deliveries on Wednesday-Saturday.
Will my chocolate melt in transit?
We have a melt-free guarantee on all of our chocolate, all the time. If your package arrives damaged or melted, contact us and we will rectify it! Our goal is your satisfaction. When the weather is warm, we package the products appropriately using eco-friendly, keep-cool methods.
Who can I talk to regarding an order?
My order contains a gift. Can you make sure price won't show?
We treat every order as a gift and never include pricing information! Additionally, if you left a gift note for your recipient, rest assured that we got it and will include it in your gift!
---
Yes! For an up to date list of our locations, hours, and offerings, head to our Visit page. You can also direct any Lounge-related inquiries to our Front of House team at (828) 252-4181.
We have three locations: French Broad Chocolate Lounge is located in downtown Asheville, 10 S Pack Square. Our Chocolate Factory - where tours take place - is located at 821 Riverside Drive, Asheville. Our Boutique at Ponce City Market is located on the first floor in the food hall. Hours and more details are on our Visit page.
---
Special Orders & Wholesale