10 S Pack Square, Asheville NC 28801
(828) 252-4181
Open daily from 11 a.m. to 10 p.m.
View our menu here!
In Pack Square, in the heart of downtown Asheville, you can't miss the experience of entering our signature blue building. French Broad Chocolate Lounge is the perfect place to treat yourself or someone you love. Filled with all manner of delicious desserts and creative confections, there really is something for everyone: from housemade ice cream, to artisan bonbons and caramels, to cookies, cakes and brownies, and an entire menu of drinking chocolates.
We've got plenty of vegan and gluten-free choices, too. And our favorite part: all of the chocolate we use for our products is made by us, in our Chocolate Factory here in Asheville!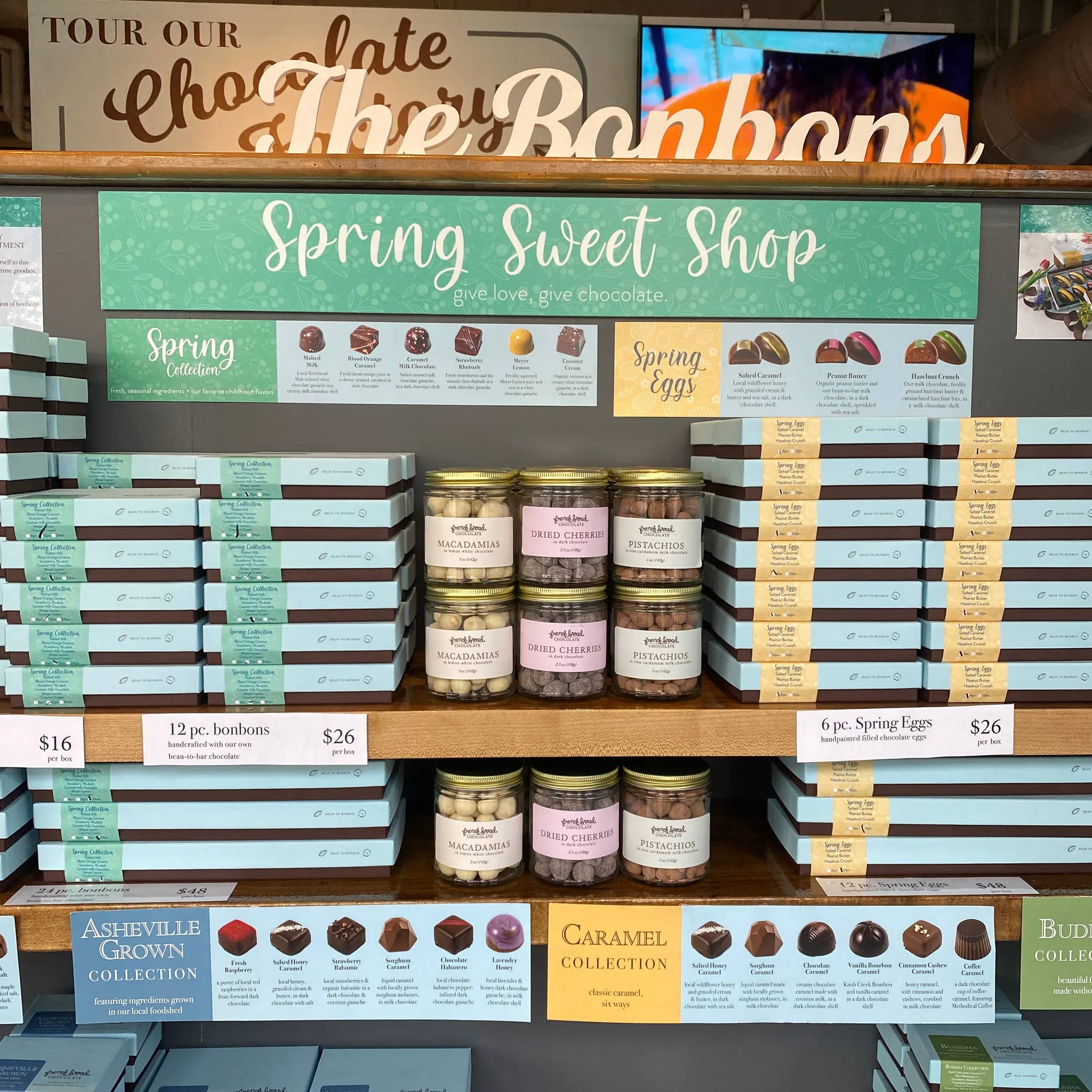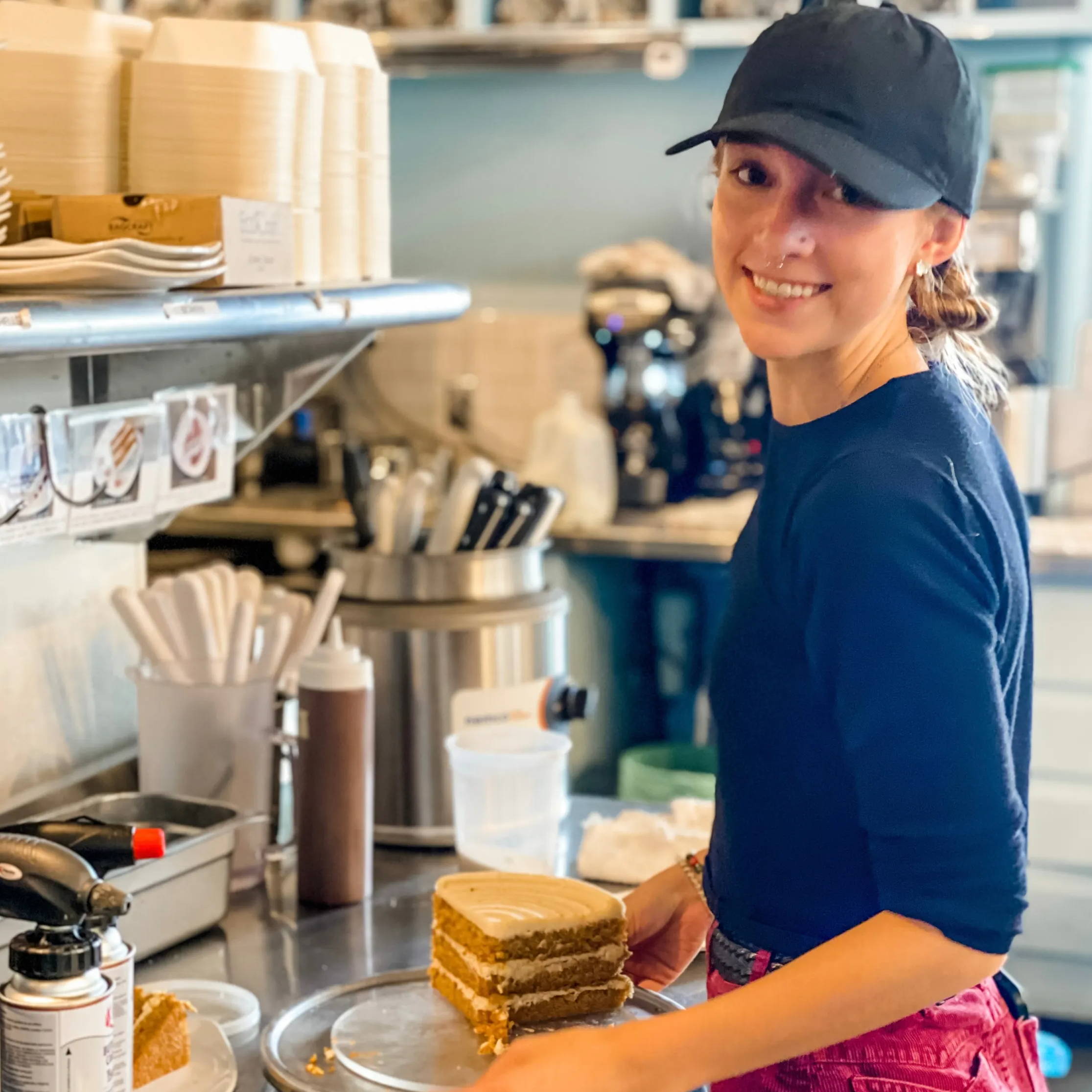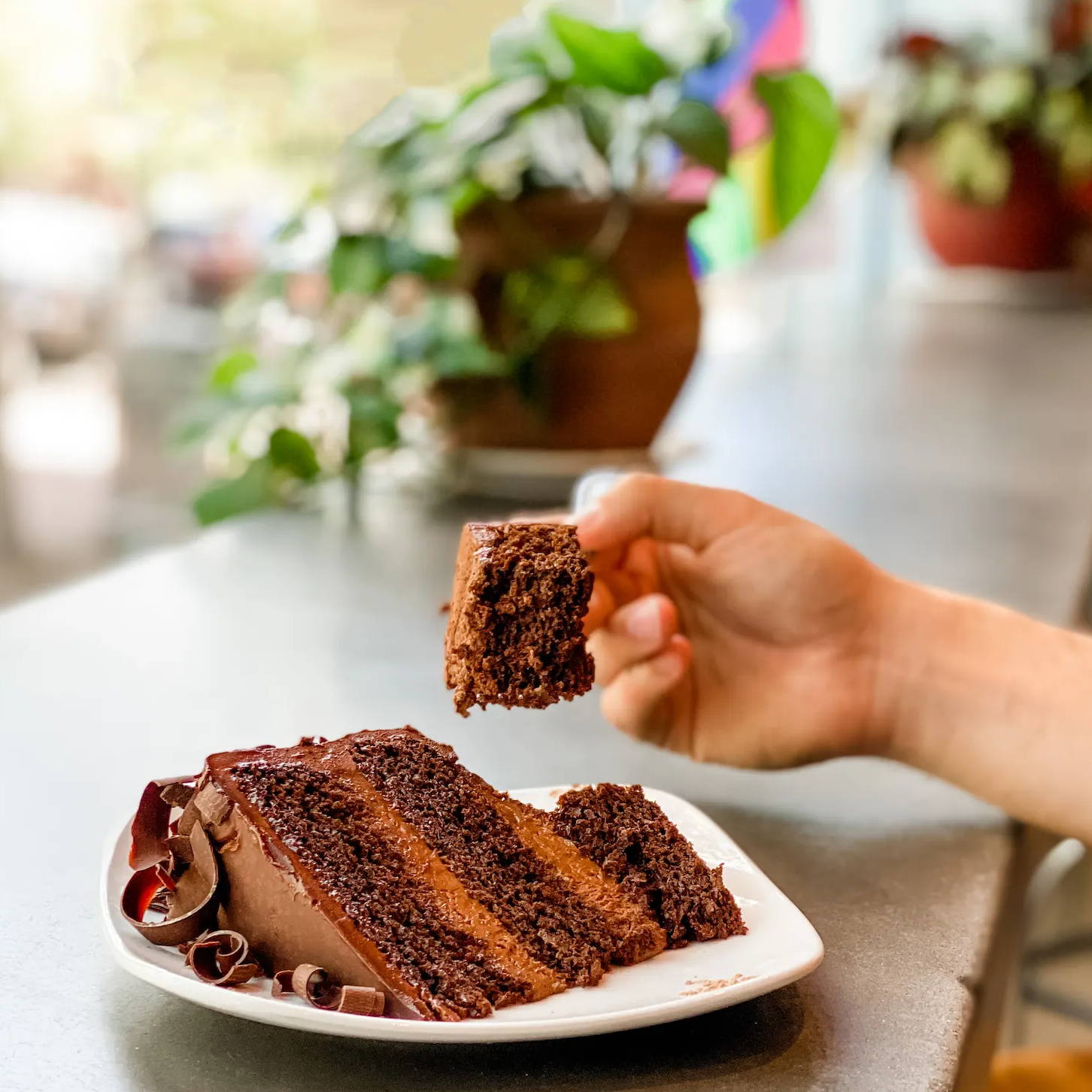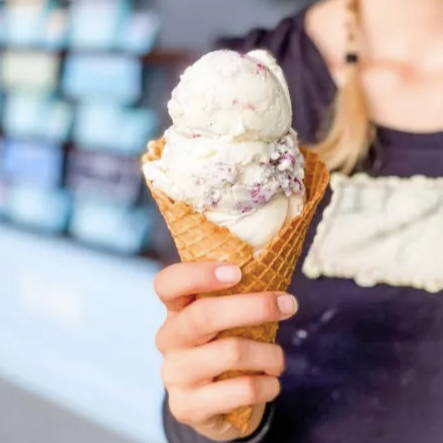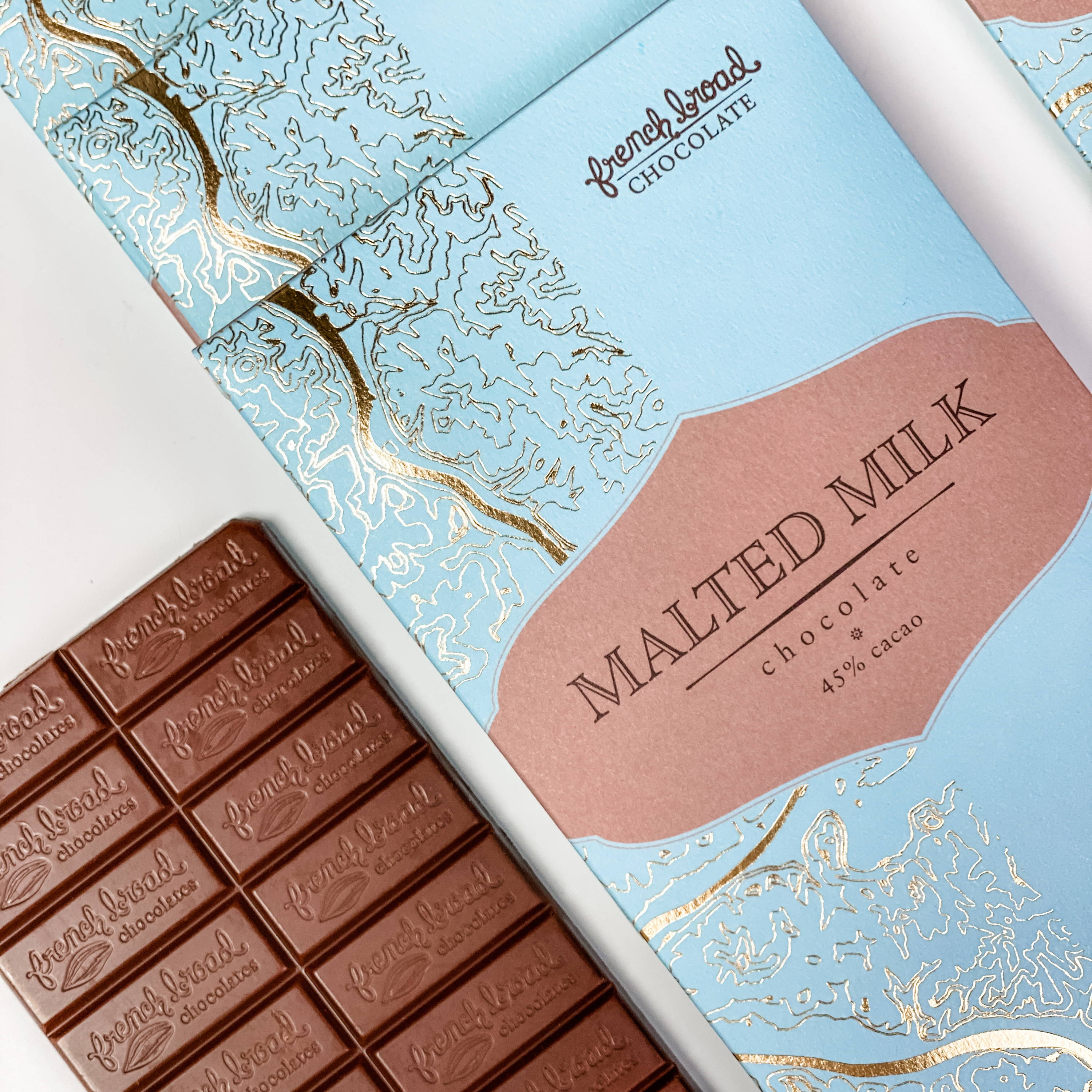 10 S Pack Square, Asheville NC 28801
(828) 252-4181
Open from 1 p.m. to 8 p.m. daily
View our menu here!

Sitting just adjacent to the Chocolate Lounge on Pack Square, our handcrafted coffee, ice cream and chocolate boutique, is our favorite local secret. Long line at the Chocolate Lounge? Maybe you just need a quick gift for a friend? Or an afternoon pick-me-up? Pop on over to the boutique, where we offer our full lineup of bonbons, caramels, and ice cream, plus packaged goodies for snacking, gifting, and baking.


Our Chocolate Factory Cafe is open for take out every day from 11-7, with an assortment of baked goods, bonbons, and chocolate, along with coffee drinks, bottles of wine, and ice cream.
We also offer tours of our Chocolate Factory Wednesday through Saturday at 12pm, 2pm, and 4pm; Monday and Tuesday at 12pm and 2pm. Book here.