Our first location outside of Asheville, this focused boutique hosts a few of our signature desserts, drinking chocolate, and gifts. We also offer our full lineup of bonbons and caramels - all of which are handcrafted at our Chocolate Factory nestled in the mountains of Western North Carolina.
Find us on the first floor of Ponce City Market - in the food court. We're snuggled in next to LaRayia's Bodega!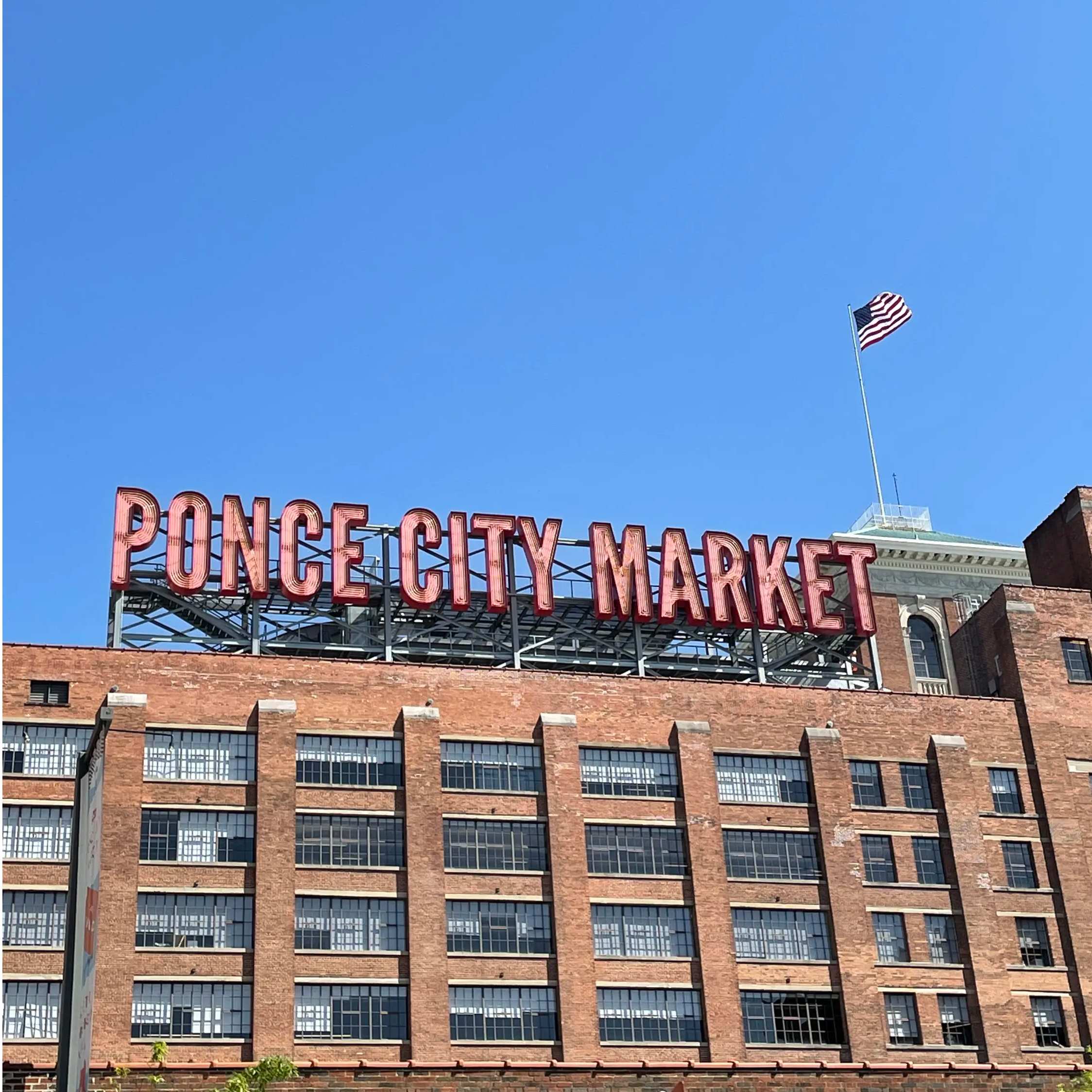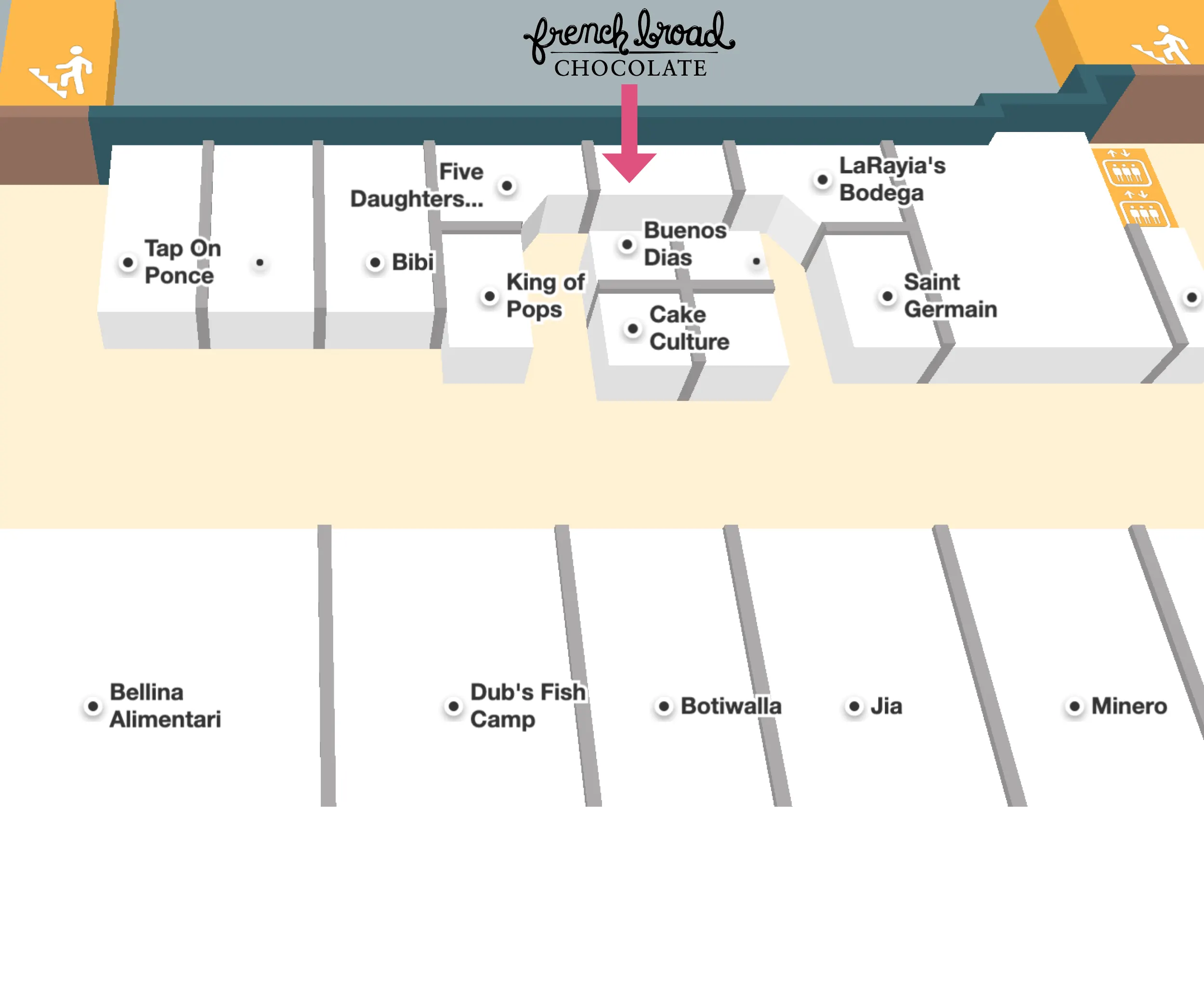 French Broad Chocolate's Atlanta location is located within the food court of Ponce City Market (1st floor) at 675 Ponce De Leon Ave NE Suite N146.
Open from 11am to 9pm Monday through Saturday and from 12pm to 8pm on Sunday.





French Broad Chocolates is deeply rooted in Asheville and Western North Carolina. We are honored to be a part of our amazing food community and to support and collaborate with other local businesses. Our desserts and handcrafted chocolates frequently feature locally grown and produced ingredients. In turn, many local businesses feature our chocolate in their beer, popcorn, desserts, ice cream, etc. We 💛 Asheville and are proud to share a taste of the mountains in Atlanta!
Signature Collection
A variety of interesting yet approachable flavors.
Flavors include: Wildflower Honey Caramel; Raspberry Ganache; Hazelnut Crunch; Lemon Cheesecake; Rose, Cardamom + Pistachio; and Cafe au Lait

6 piece $18 | 12 piece $29 | 24 piece $52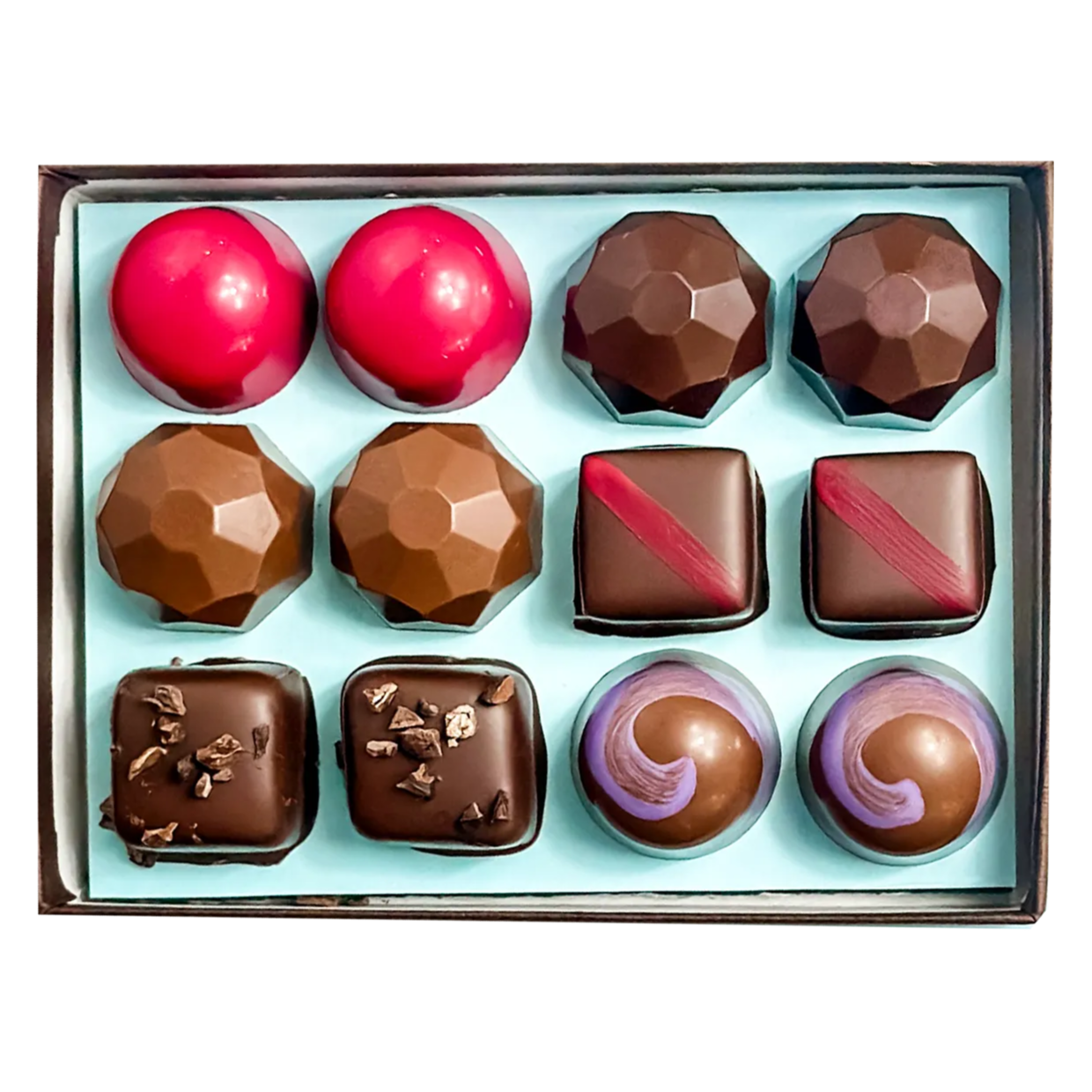 Asheville Grown Collection
A love letter to our mountain town, using local ingredients.
Flavors include: Raspberry Ganache; Wildflower Honey Caramel; Sorghum Caramel; Chocolate Habanero; Strawberry Balsamic; and Lavender Honey

6 piece $18 | 12 piece $29 | 24 piece $52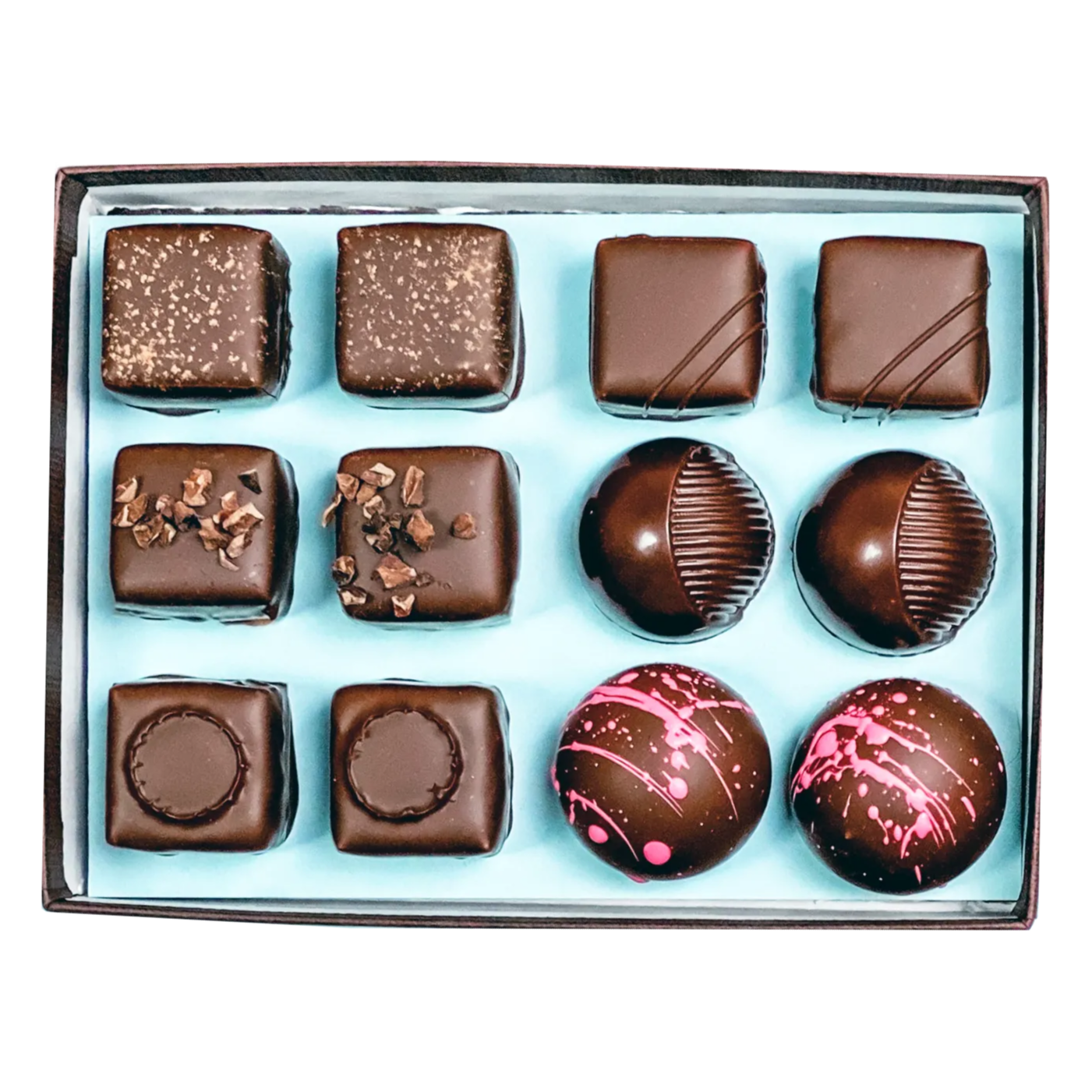 Buddha Collection
An assortment of luscious vegan bonbons.
Flavors include: Strawberry Balsamic; Almond Praline; Grapefruit, Olive Oil, & Fennel; Chocolate Caramel; Buddha; and Mint Meltaway.
6 piece $18 | 12 piece $29 | 24 piece $52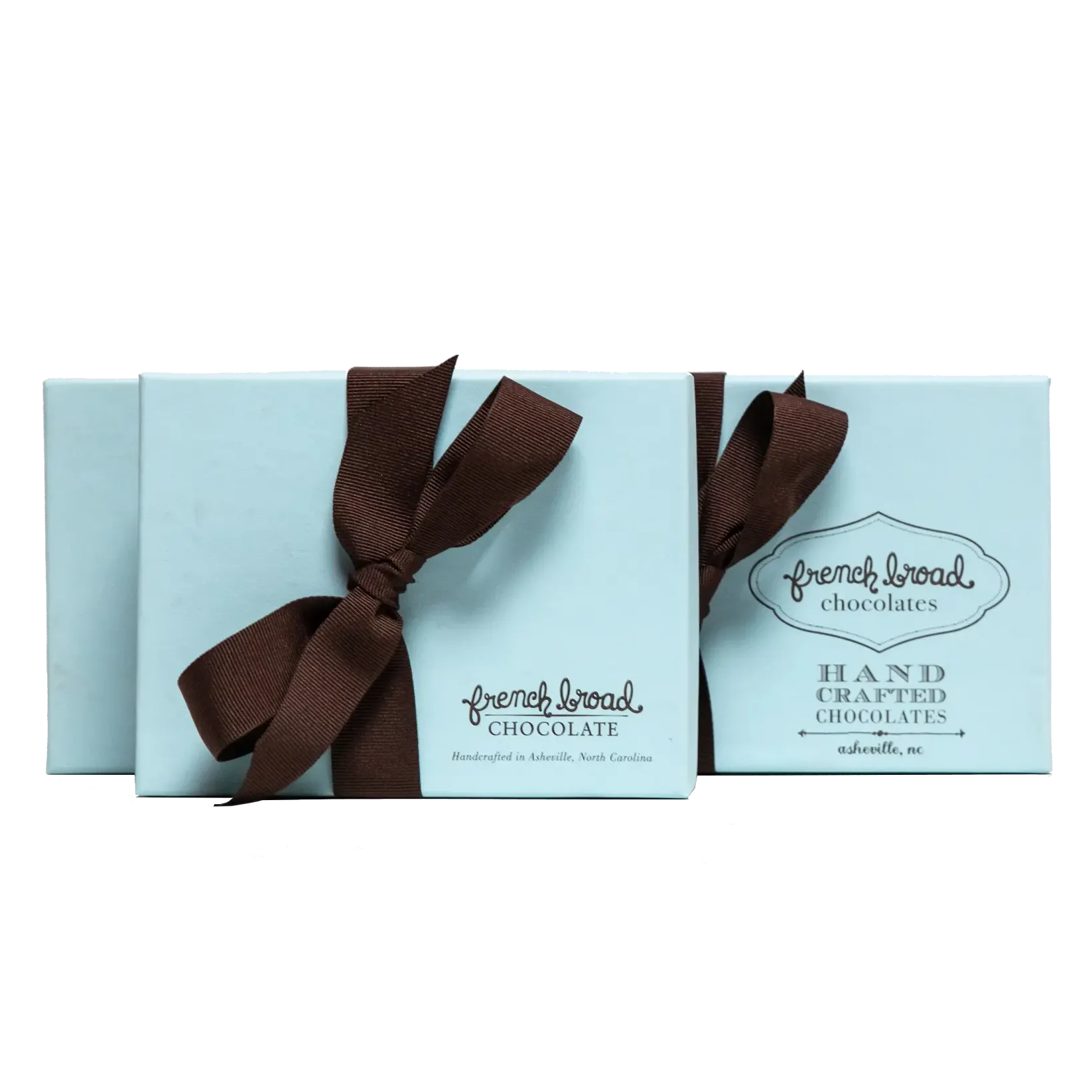 Custom Collection
Choose from any of our bonbons to create your perfect box!

6 piece $20 | 12 piece $32 | 24 piece $58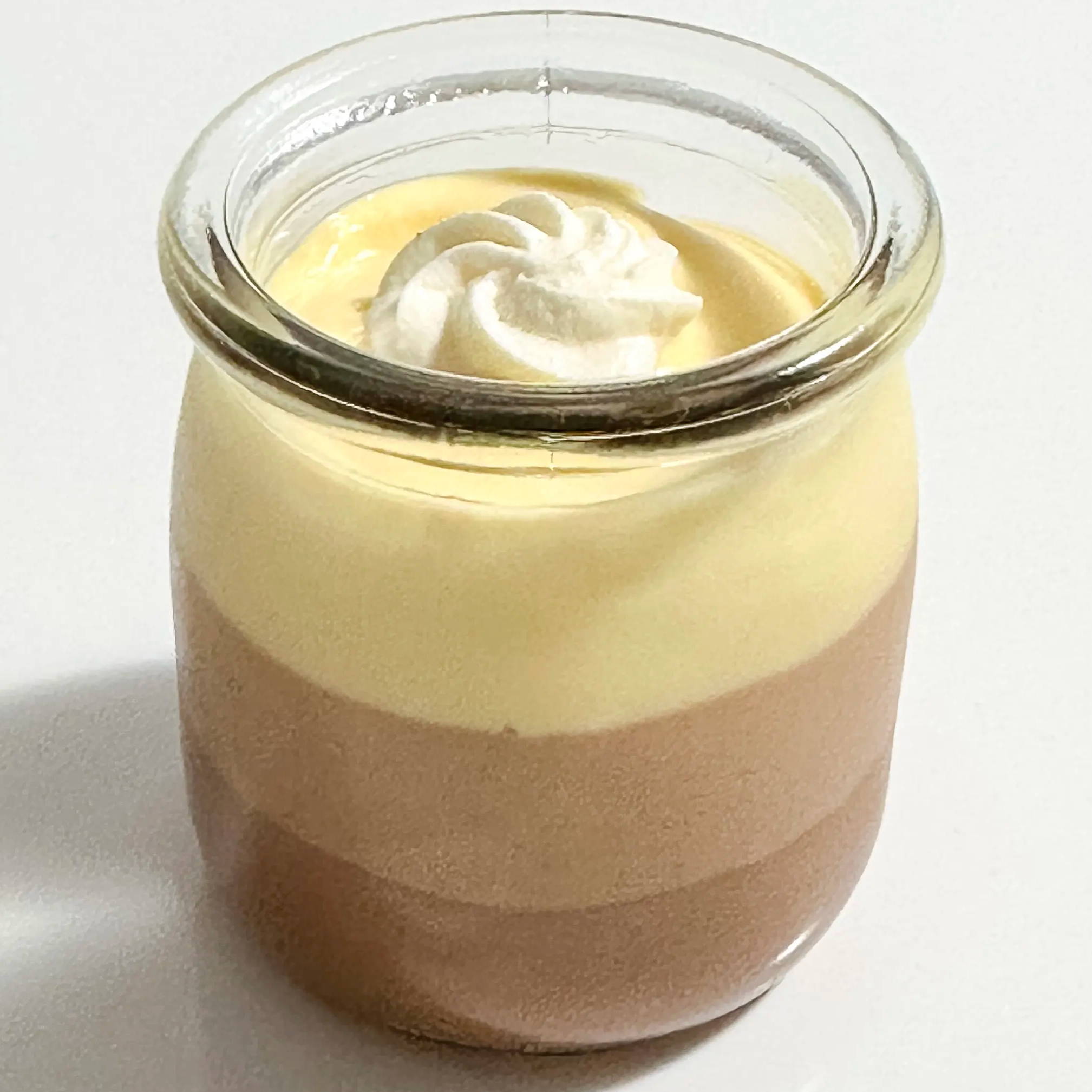 Triple Chocolate Mousse
Rich layers of dark chocolate, milk chocolate, and white chocolate mousse made with our bean-to-bar chocolate; finished with whipped cream
$7.00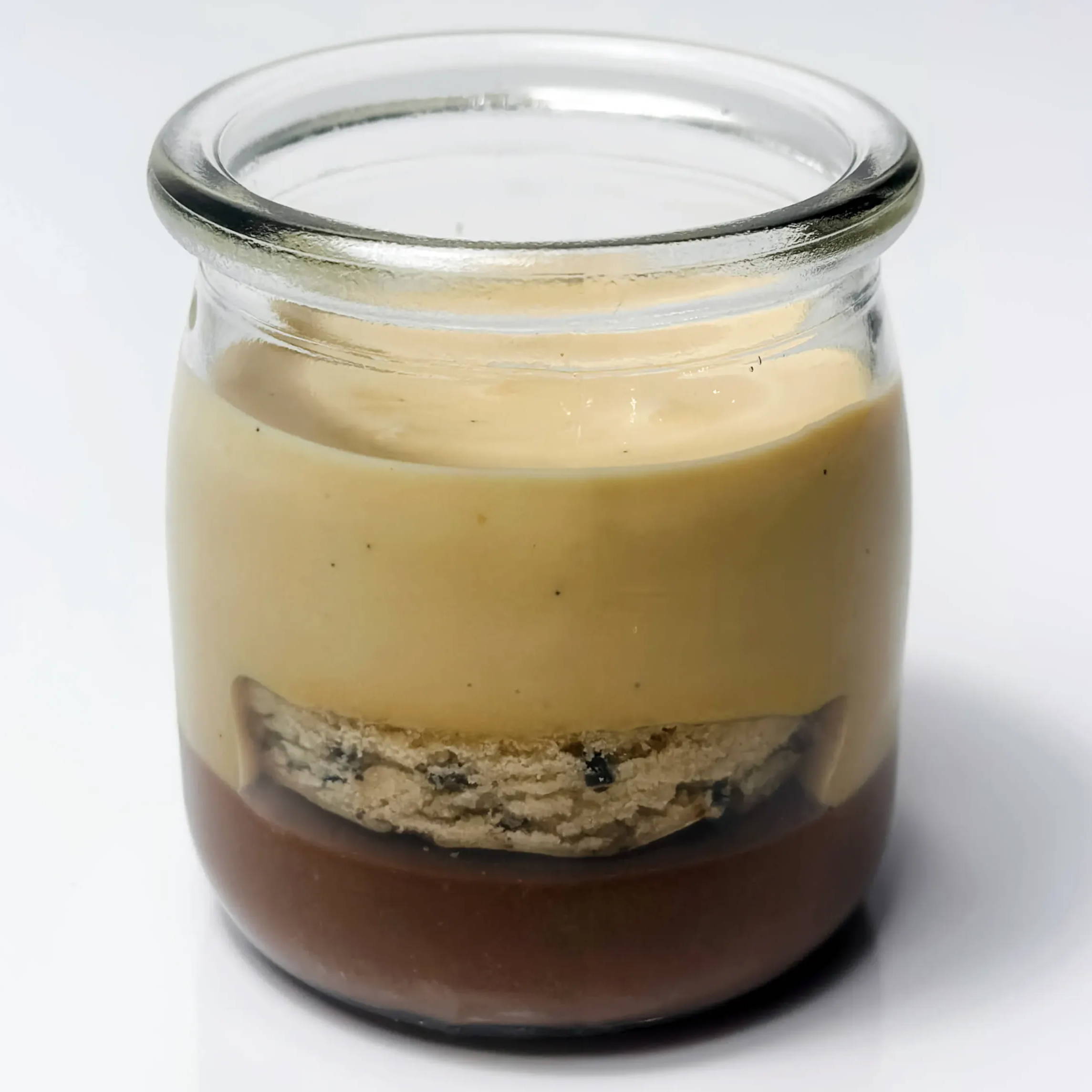 Caramel + Chocolate Pudding
A layer of milk chocolate pudding topped with a brown butter cake featuring Nicaraguan cacao nibs, topped with a luscious caramel custard
contains almonds
$7.00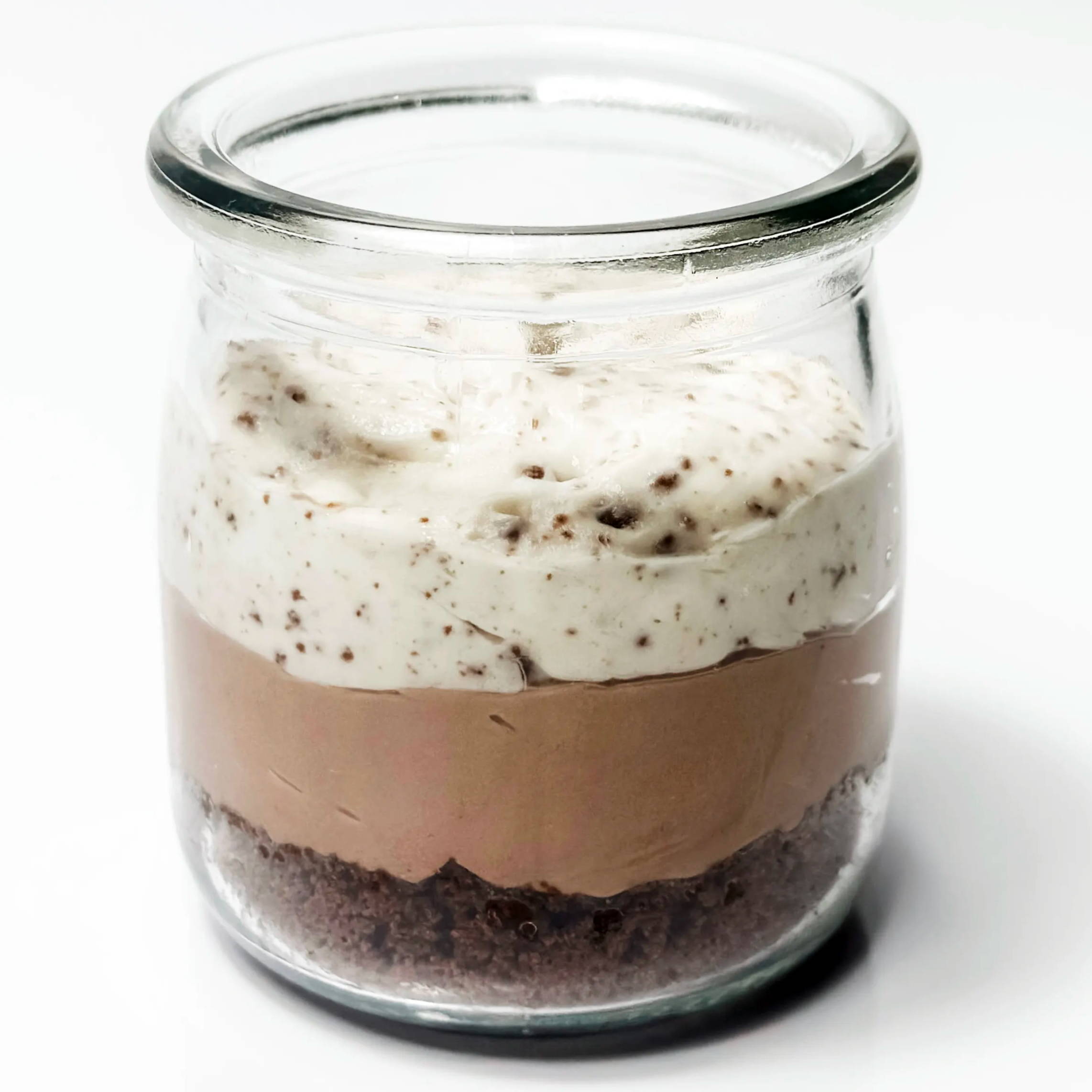 Cookies + Cream Cheesecake
Housemade chocolate cookie crust topped with a layer of chocolate cheesecake and a layer of vanilla cheesecake, studded with chocolate cookie crumbles
$7.00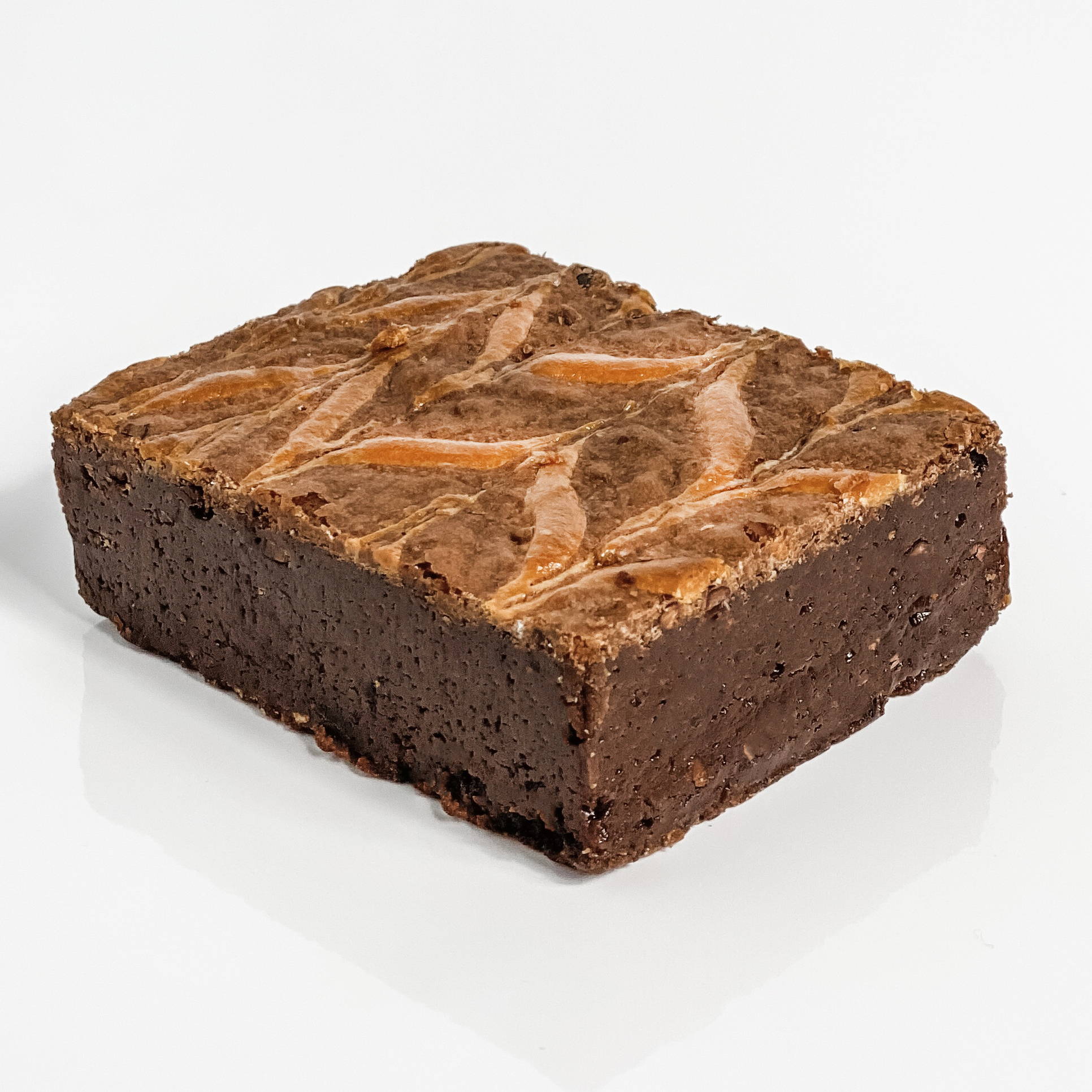 Salted Caramel Brownie
Fudgy caramel brownie feathered with ribbons of caramel

$5.00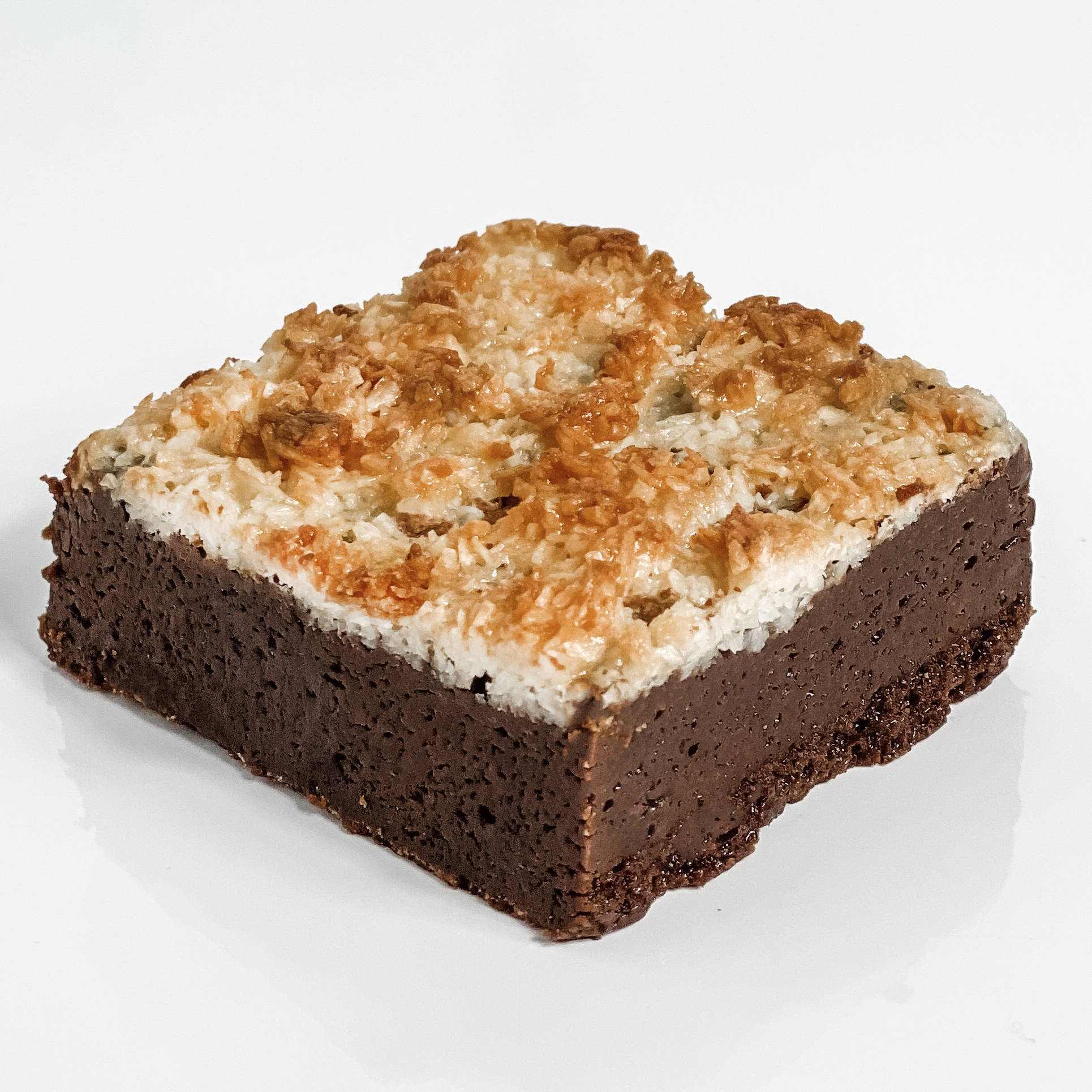 Coconut Macaroon Brownie
Fudgy brownie topped with crunchy coconut macaroon

contains coconut
$5.00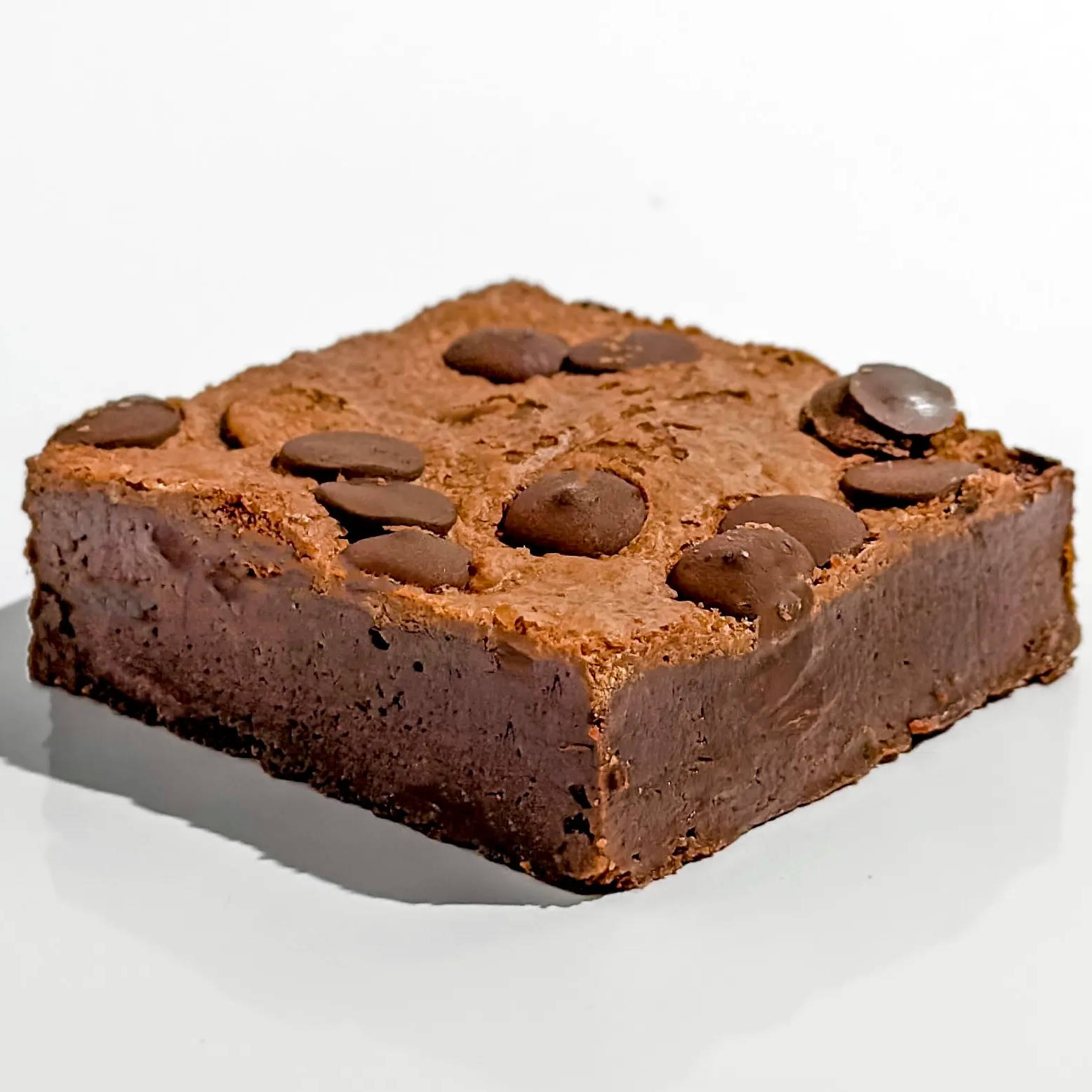 Chocolate Chip Brownie
A classic, fudgy brownie studded with our bean-to-bar dark chocolate chips
$5.00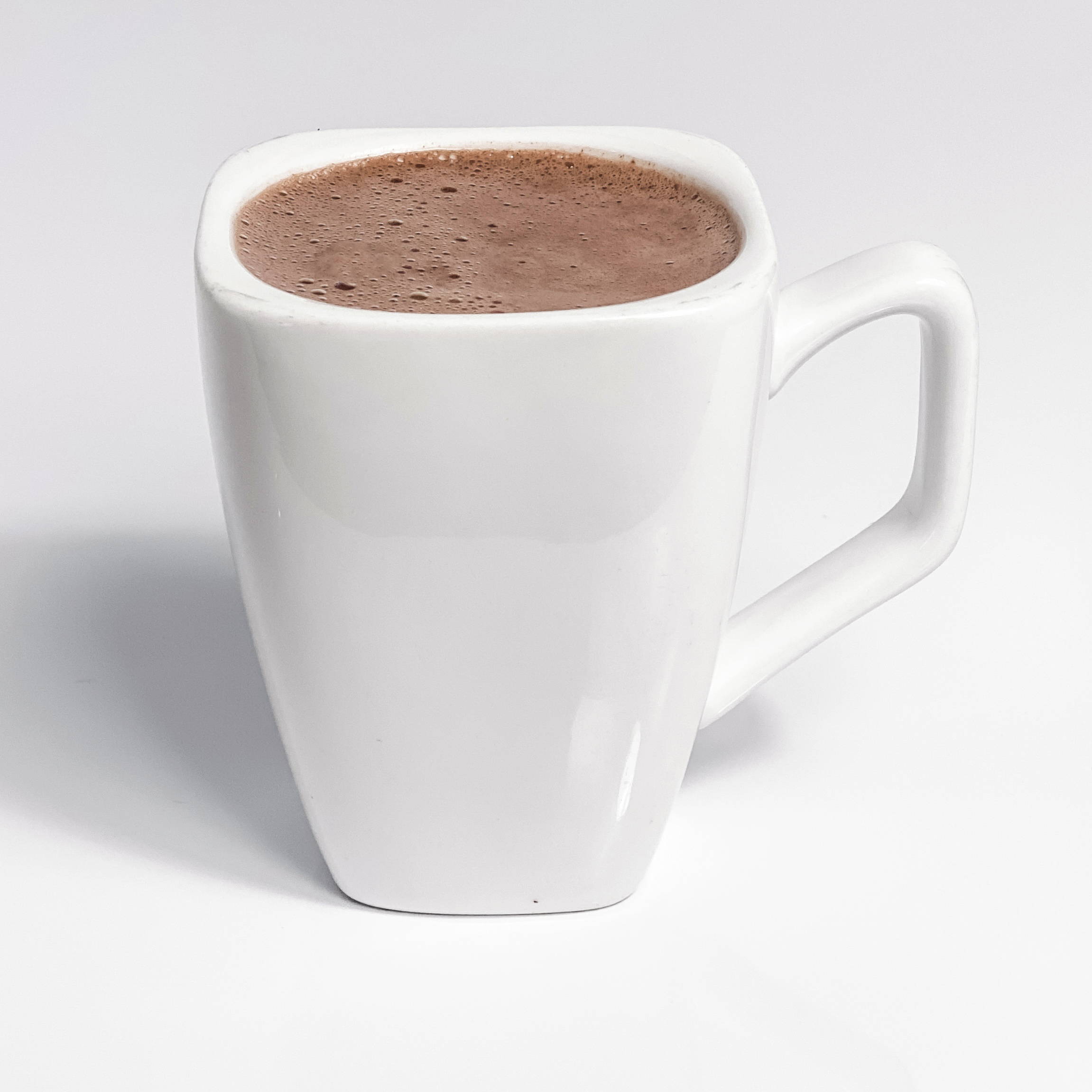 Hot Sipping Chocolate
Our rich and luscious hot chocolate made with steamed organic milk and our bean-to-bar chocolate (8oz).
gluten-sensitive
$5.00
Allergen Notice: Made in a facility that handles tree nuts, wheat, milk, eggs & peanuts. May not be suitable for people with allergies to these foods. Please ask your server if you have any questions.