Take a Tour!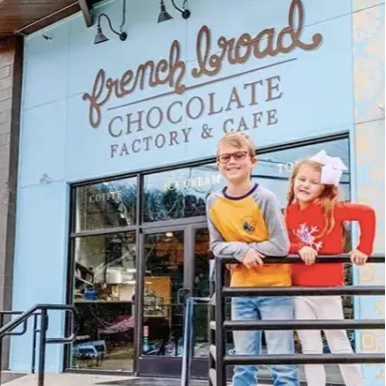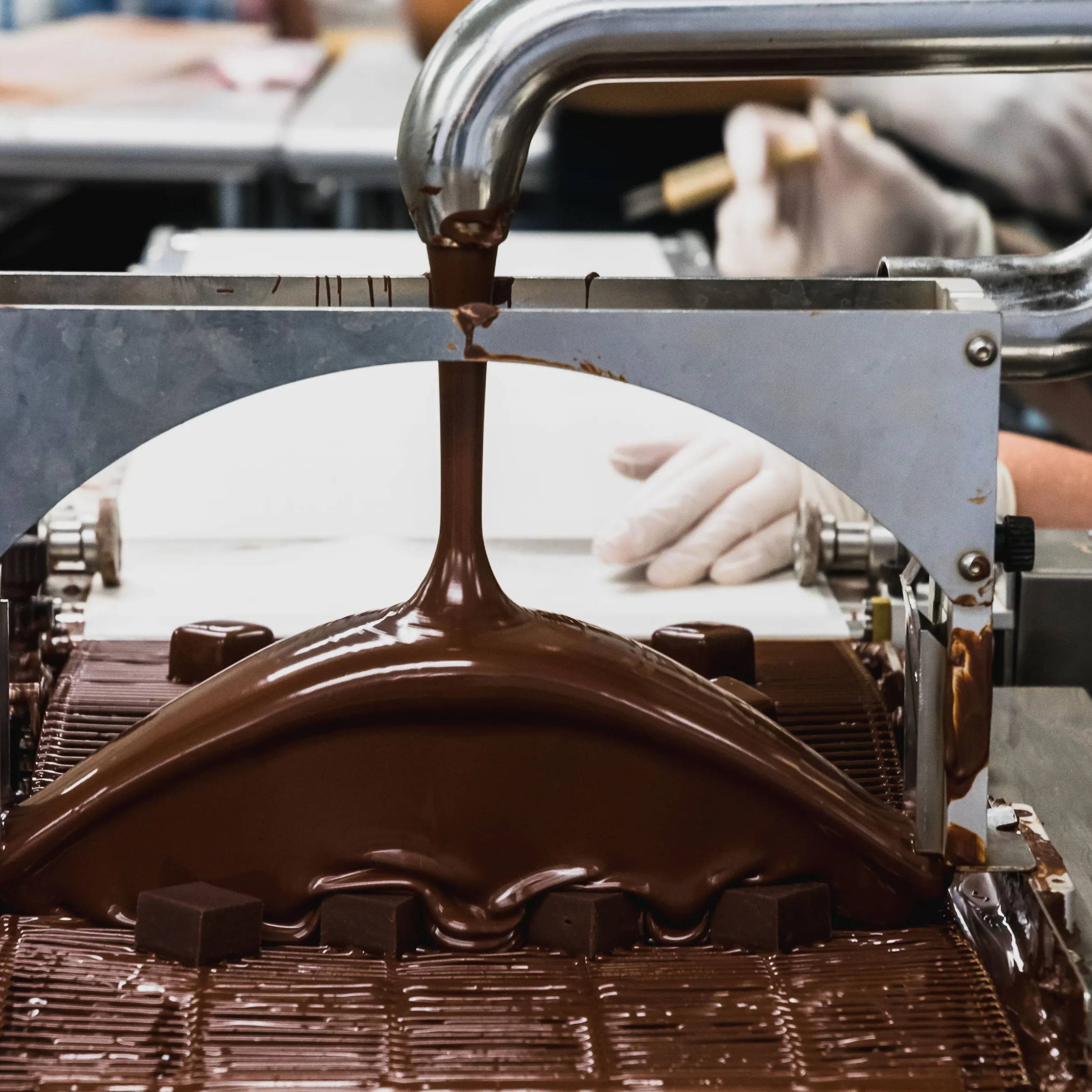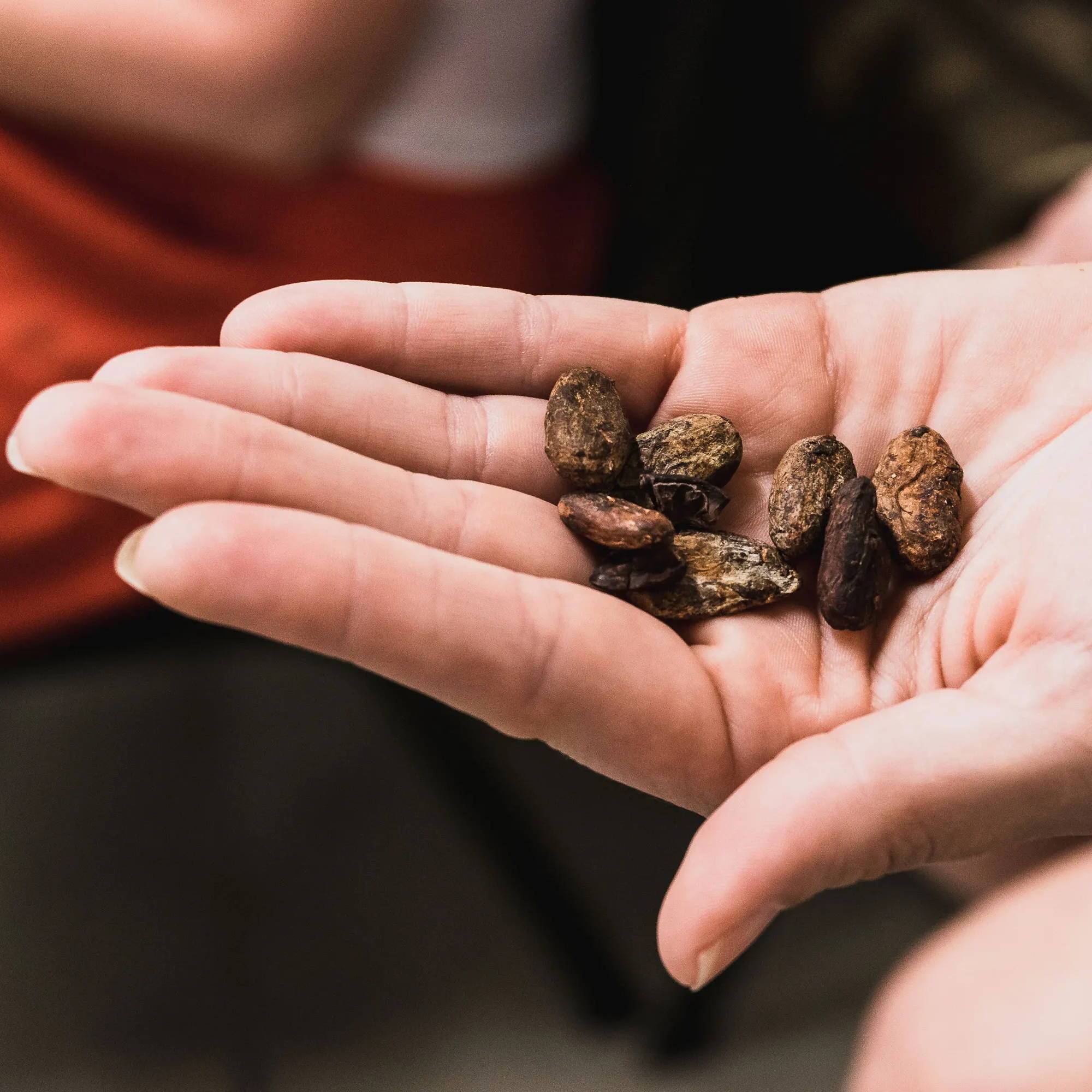 Chocolate Factory Tours & Tastings
Dive into the magical world of bean-to-bar chocolate right here in Asheville! On our Chocolate Factory tours, you will learn about the wonderful cacao tree; how farmers and producers grow, harvest, and process its cacao beans; and, of course, how we turn it into chocolate! Our knowledgeable tour guides weave the origin story of French Broad Chocolate - from magic school bus to Costa Rican jungle cafe, all the way to a Chocolate Lounge & Chocolate Factory in the mountains of Asheville! Current tour capacity is 14.


Chocolate Factory Tours
Wednesday -Saturday at 12pm, 2pm & 4pm;
Monday & Tuesday 12pm & 2pm

Our Chocolate Factory Tour includes a classroom session about the origins of our company, a tasting experience, and a walkthrough of our Chocolate Factory, where guests can peek into each step of the chocolate making process. You'll also taste a cacao in several forms - roasted bean, bar, and bonbon! Tours last about 45 minutes. For up to date information regarding our current COVID-19 safety measures, click here.


Exploration of Origin Chocolate Tasting
Sundays at 12pm & 2pm
On our Exploration of Origin Chocolate Tasting, we'll guide guests through the nuanced flavors of three of our single origin chocolates and three different (and delicious!) confections, including our famous Liquid Truffle! Experiences last about 45 minutes.


Tours are not at French Broad Chocolate Lounge in Pack Square.
All tours take place at French Broad Chocolate Factory & Cafe, 821 Riverside Drive, Asheville NC 28801.
Anyone arriving 10 minutes or later from the tour start time cannot be admitted.


---
Tours are offered daily at our Chocolate Factory location and take about 45 minutes. Please arrive 10 minutes before your scheduled tour time so you can check in!
Read about our current COVID-19 safety measures here.
Free cancellation is offered any time five days before the booked tour date. If the cancellation request is within 24 hours of the scheduled event, no refund will be extended. A 50% refund will be extended between one and four days of the booked tour.
All tour guests will also receive a 10% off coupon that can be used in all our locations, same-day and next day only. Coupon cannot be combined with other offers.

Guided Tour Accommodations: In order to stay compliant to our FDA and Department of Agriculture regulations, we cannot allow service animals past our retail area into the production facility. Our factory tour is wheelchair accessible.