Planning a girls' night with wine and chocolate? Want to impress your dinner party guests during the dessert course?
Just curious what bonbon goes with your Pinot Noir?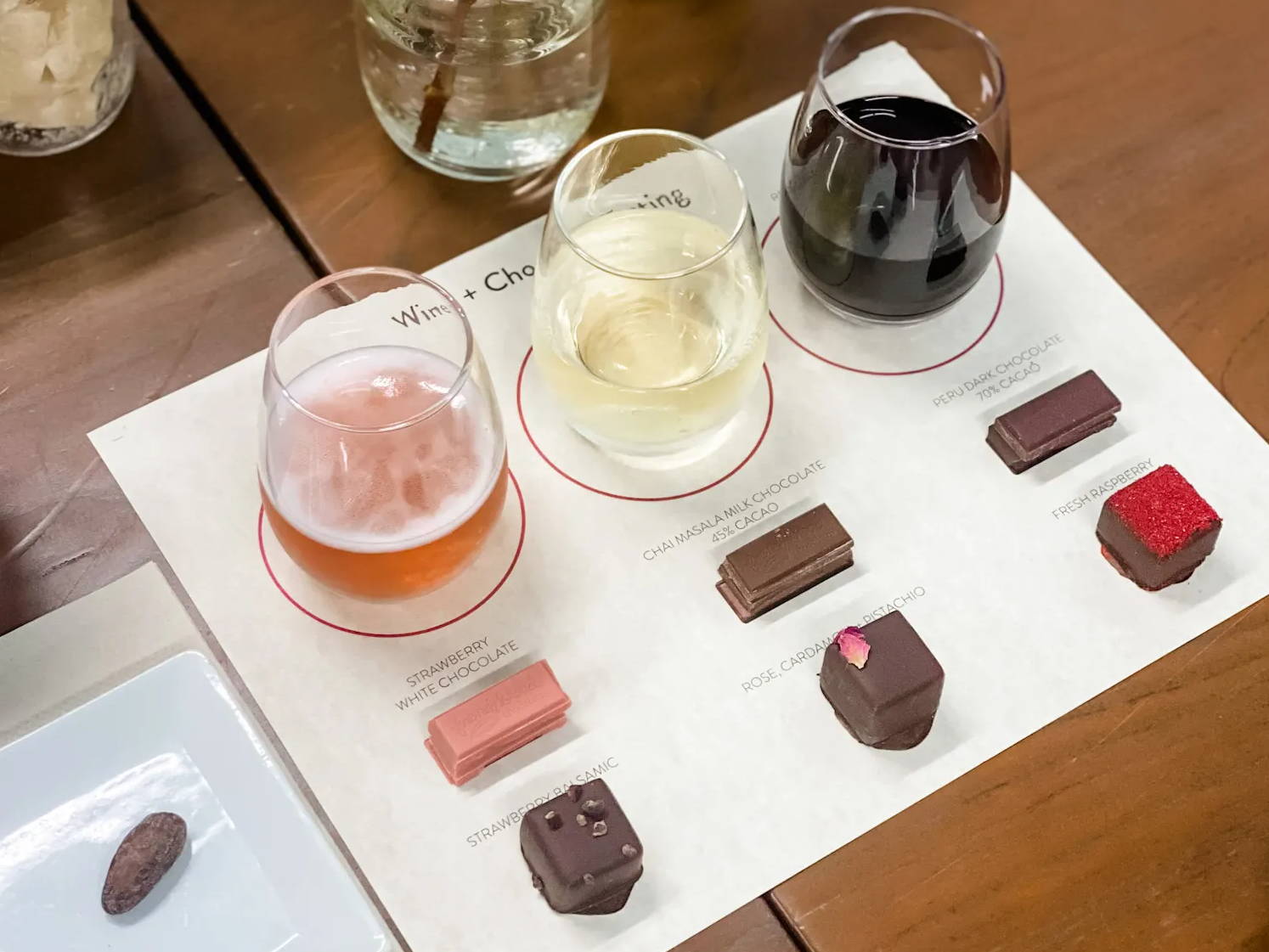 Tasting Tips + Tricks
1. Note the color of the wine and the chocolate.
2. Breathe in the aroma of the wine.
3. Take a sip of wine and swirl it in your mouth.
4. Close your eyes.
5. Place the bonbon in your mouth, let it melt on your tongue.
6. Notice the texture and allow the chocolate to coat your mouth.
7. Sip more wine.
8. Breathe deeply and savor the aromatics.
9. Observe any flavors you notice - there are no wrong
answers! As you alternate between the chocolate and the wine, notice how they complement or contrast each other.
10. Cleanse your palette with water between pairings.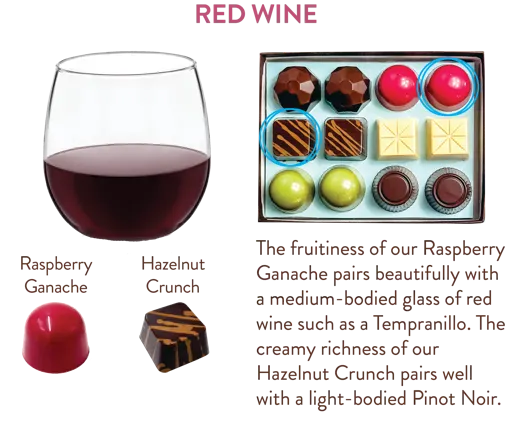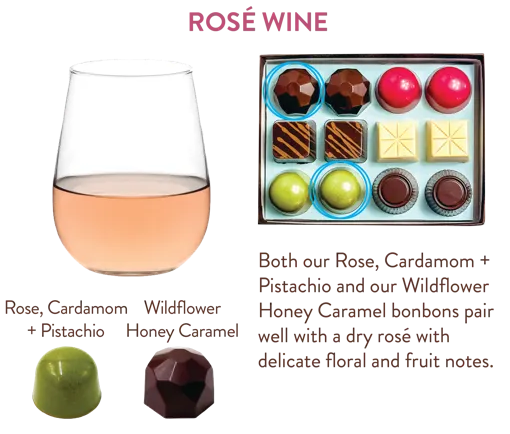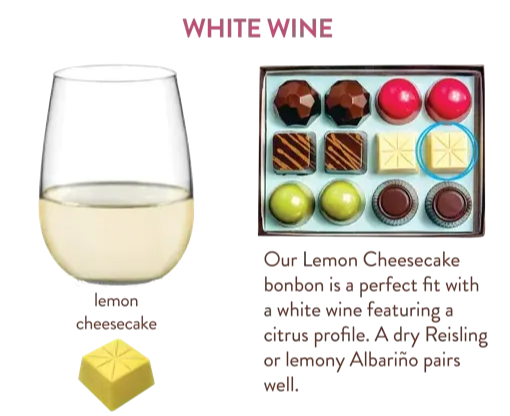 Now that you're an expert, treat yourself to a box of our Signature Collection and host a wine and chocolate tasting! Availble in 12 or 24 pieces.